Are you looking for a golf course that offers stunning views, challenging courses, and amenities fit for a king? If so, then Sierra Del Rio Golf Course is the perfect destination for your next round of golf. Located in Elephant Butte, New Mexico, it offers 18 holes of championship golf and breathtaking scenery. Let's take a closer look at why you should play golf at Sierra Del Rio.
The Course
Sierra Del Rio is known for its challenging yet rewarding course layouts. With rolling hills and vast mountain views, the course provides an enjoyable experience while also testing even the most experienced players. There are  With five sets of tees on each hole to, Sierra Del Rio ensures each member of your party with a personally tailored challenge level providing your group the best experience possible.  The signature hole is the Par 4 sixteenth hole.  With an elevated tee box some might consider a drivable green.  Originally built with a "mind shaft" like water feature that you can view from the amateur tees and walk by from the pro tees.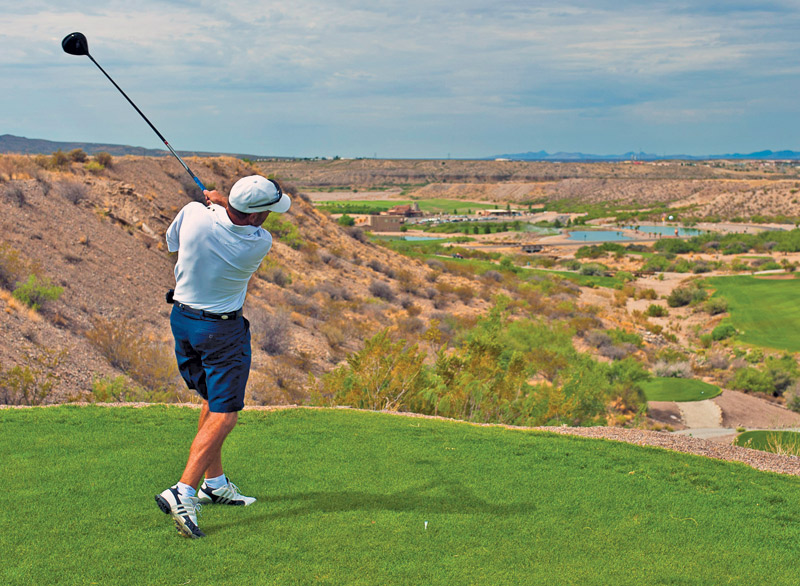 Amenities
Sierra Del Rio Golf Course has some of the best amenities around. The clubhouse includes an abounding pro shop, as well as a restaurant and bar serving delicious food and drinks which are available before, during, or after your round. There is also a beautiful outdoor terrace where you can and take in our the beautiful mountain views while you dine, relax, or stop by for quick bite to eat.  In addition, there are practice facilities available which includes a driving range, a chipping green with bunkers, and a putting green so improving your golf game will be no problem.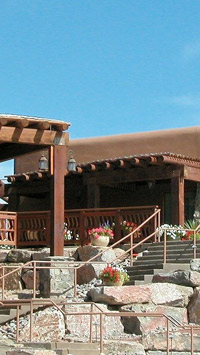 Membership Programs
If you plan on playing often or want access to exclusive deals at Sierra Del Rio Golf Course, they offer several membership programs incentivizing daily, monthly, or year round playing! These membership programs are great for those who visit Sierra County often and want to take full advantage of what Sierra County and Sierra Del Rio have to offer. 
Whether you're new to golfing or an experienced pro, Sierra Del Rio Golf Course has something for everyone! From it's championship course layout to it's stunning Mountain View's, Sierra Del Rio's top-notch full-service restaurant and premium practice facility will make for a truly unforgettable day out on the links! And if you plan on visiting often, make sure to check out their various membership programs – it sure does pay off! So what are you waiting for?! – Book your tee time today!
Follow Us On Social Media:
Facebook: facebook.com/sdrtoday